Today Abby is with us…and instead of sewing for boys she's upcycled  a girls skirt! Read on…
Hi everyone! I've got some girl sewing to show you today. This is the Schoolday Skirt. I love the button up front and the pleats…so cute! The pleats swish around nicely, which all girls love! It was nice to make some girls clothing for a change, though I do feel a bit out of my depth with it. I'm not sure on colours, what's cute, what's boring or what's too frilly. So I stuck with the basics and I think it's come up great. Such a classic look!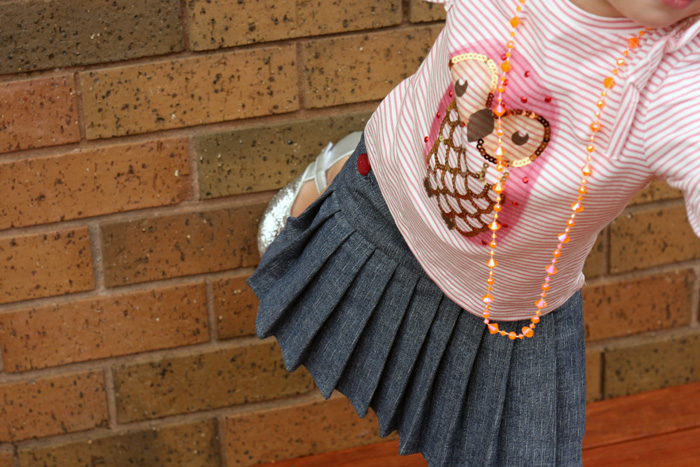 For the fabric, I upcycled a pair of old jeans. They had nice wide legs and perfectly fit the pleated panels in. I used the wrong side of the denim for my 'good side'. It's a bit lighter and looks like linen. Now, let's get this on the table…making the pleats does take a bit of time. They need to be marked on the front and back pieces, and then pinned at the top and bottom and then pressed, really well pressed! Make sure you use pins without plastic heads too so that you can press right over the top of them. I was worried that after taking all the time to make those pleats, they would fall out after the first wash. I used a few tips from this post by Historical Sewing to help achieve perfect pleats. I haven't washed the skirt yet, but they are lovely and crisp.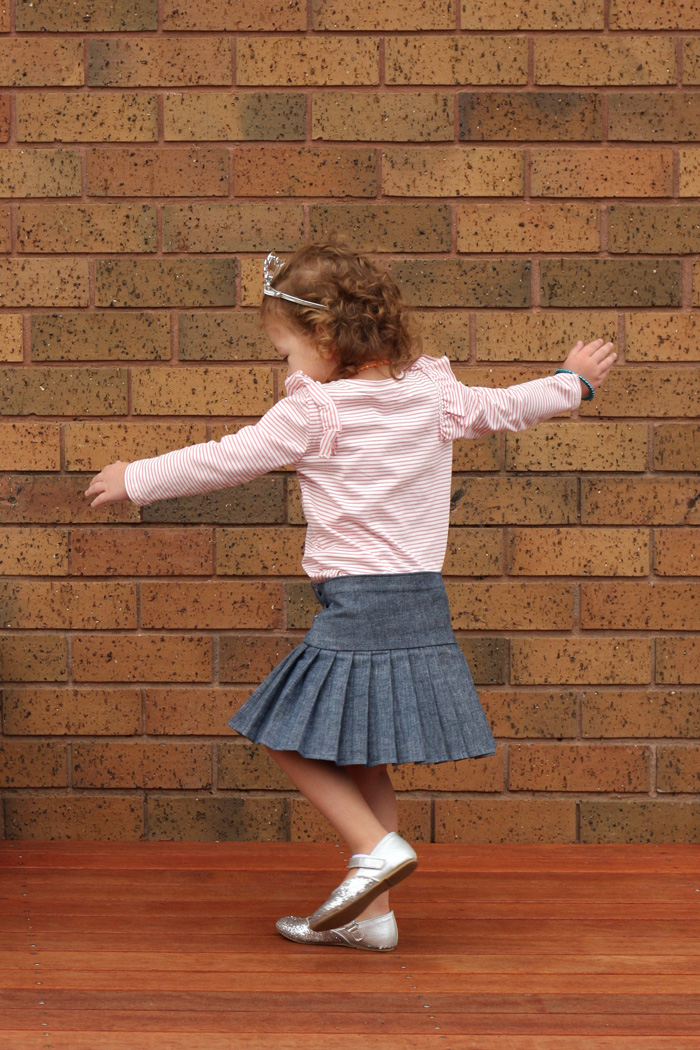 The skirt is meant to have elastic in the back waist, though I haven't put it in yet. The skirt is a smaller size than my cute little model so I wanted to make sure it fit. I made up a size 2T intended for a different model who is a bit smaller. She doesn't seem to mind does she?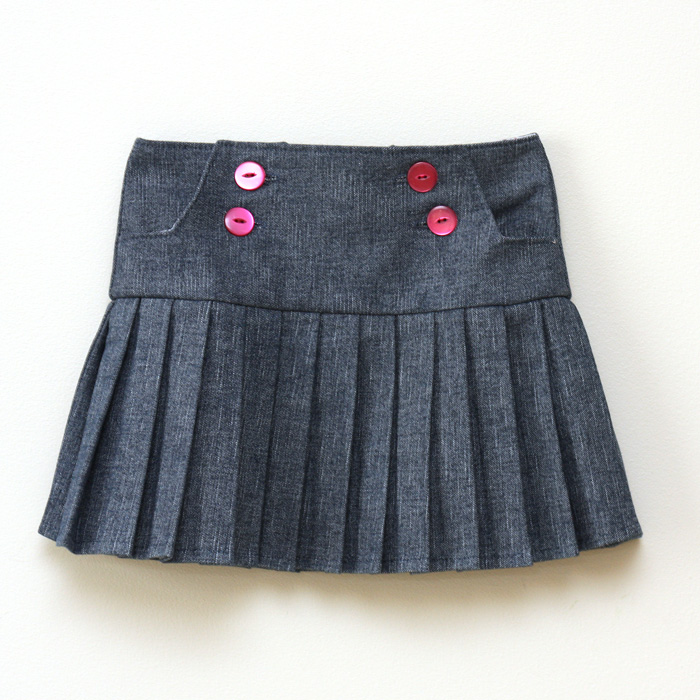 My sewing machine usually hates doing button holes and I have all kinds of problems with them. Thankfully, they worked first time for this. I think it's because the front panel is nice and smooth, so there isn't much bulk hidden in the seams. I found the side seams ended up pretty bulky where the pleats join, so I hammered those seams to help them lay a bit flatter. Because of the bulk of the denim I also hemmed it by overlocking the raw edge, then turning it up once and stitching, rather than a double fold them.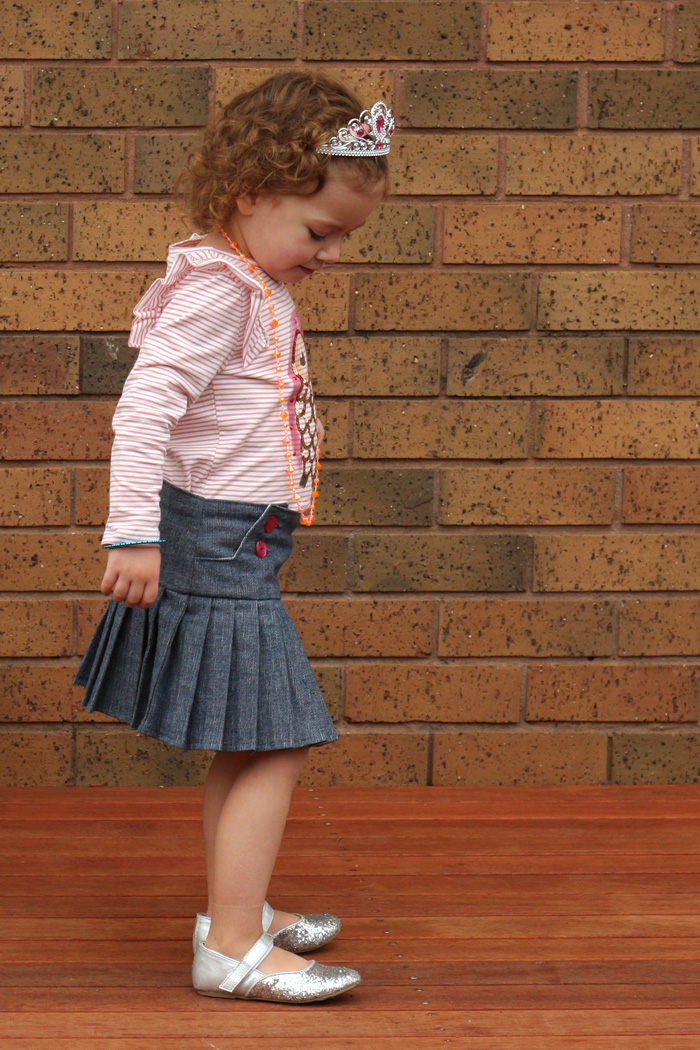 When I first received this file, I opened it from my email and printed it out straight from my browser. Big mistake! The pattern pieces didn't quite line up and half the lines were missing off the pages. So my great piece of advice to you is don't print a pattern straight from your browser…ever! Have you ever had problems printing from your browser?